Residential

, C

ommercial,
Industrial Building and Renovation
Company History
In 2001, Steven Gillenwater founded Squires Development in order to design and build homes based on the needs of his clientele. Since then, he has constructed Squires Development into one of the most respected design and building companies in the Toledo area. Gillenwater is no stranger to the design and construction industry, having nearly 20 years of experience and degrees in engineering and construction from the University of Akron. In addition to his design and building experience, Gillenwater is a member of the board of directors of the Home Builders Association of Greater Toledo. Rooted in Gillenwater's passion for customers to have an excellent and personal experience, Squires Development designs and builds homes following the blueprint of client communication, which Gillenwater believes to be the success of of Squires Development.

"We want our customers to have the best experience possible when working with Squires Development. We wholeheartedly believe that this comes through communicating with our clients about what they want their dream home to look like.
We take their dream and make it into a reality."
-Steven Gillenwater, founder of Squires Development-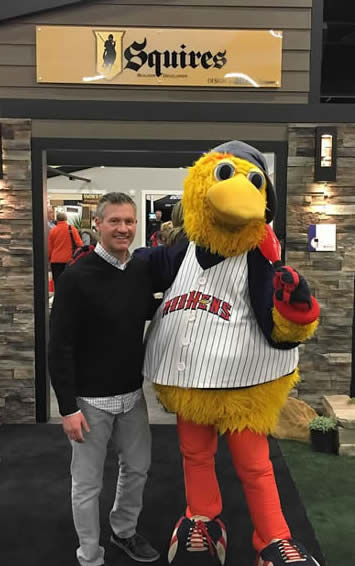 Standard of Excellence
Because of Gillenwater's high standard of excellence in building and renovating homes, the building projects done by Squires Development have the marks of the highest craftsmanship and are met with complete satisfaction by customers.

Credentials

Squires Development's unique building process reflects the fact that they are a registered Energy Star builder by creating homes that have improved energy efficiency. Squires Development also has an A+ rating with the Better Business Bureau and practices the good business practices recommended by the BBB. In addition to our membership with the Home Builders Association of Greater Toledo, we are also a member of the National Home Builders Association.

What We Can Do for You
Squires Development designs, builds and renovates residential, commercial and industrial properties. We start at the beginning and work with you to the end. This means our partnership with you begins with picking out the building plans and continues through land development and the completion of your dream home.
Steven C. Gillenwater
Squires Development Co. Ltd.
(419) 350-4100
gilleysquires@yahoo.com